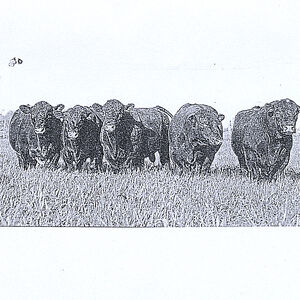 Extreme File X is an anthology of Juan Mutant and his bands' material released in 2006. On a number of digital download sites, including CD Baby itself, the track list is wrong. However, the titles are mostly correct.
One of a number of Juanthologies which Juan started releasing in great numbers at this time, Extreme File X is a good overview of Juan's recording career and also that of several of his groups.
The 3rd of albums where the tracks are titled correctly, this was the first time that the correct titles for many tracks had been entered.
It is interesting to note that the tracks from Cold Static are only those which hadn't been featured in their original Deliriant Mutant form. This makes the selection of tracks similar to that on "Whitehouse Red in Nairobi vs Moabit".
Material which isn't featured on Extreme File X:
Iris is Missing
22/08/69
Today I Woke Up and Was Back To Life
On digital music sites tracks 14-63 have 49-98's track names; conversely tracks 64-98 have 13-47 track names.
Track List
Edit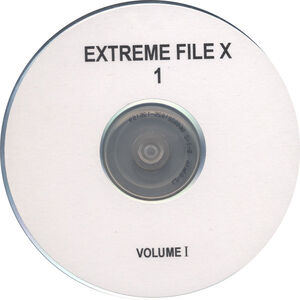 Track
No.
Title
Artist
Original Album
No.

01

1
The Drowning from the Too Fat Body

Deliriant Mutant

Follow The Dollar
2
2
She Dreams About Rivers
Follow The Dollar
15
3
Stains
Sampler
52
4
Kill the Dog In You
Follow The Dollar
23
5
The Dance from the Knives
Sampler
51
6
The Machine
Follow The Dollar
10
7
Fuel
Sampler
55
8
Illusions of Decay
Follow The Dollar
13
9
Ambition
Sampler
53
10
Don't Do That
Follow The Dollar
26
11
Human Replikant
Follow The Dollar
14
12
Here Where the Weather Is Always Storm
Follow The Dollar
16

>Nueva carpeta

13
Cytrus

Deliriant Mutant

Sampler
22
14
Abnormal Detections Nbr 0(hand On the Key)
Sampler
56
15
Let the Ignorance of Desire Grow, Part 1
Follow The Dollar
5
16
Krash the System 90's
Follow The Dollar
11

>>Nueva carpeta (2)

17
Hurry

De Eenheid

The Real Sampler

55
18
Waiting for So Long
54
19
Into the Jungle
60
20
Wanted
58
21
Watergate
53
22
The Cascade
61
23
Chopping Wood
59
24
Deadly Heroin
62
25
Euthanasia
57

>>Nueva carpeta (2)

26
Battlefield

Juan Mutant

Classic Whitehouse Red In Nairobi Versus Moabit

Cold Static

12
27
Cold Static
13
28
Tomorrow Never Come
14
29
Tightrope Walker
15
30
Prisons
17
31
Anyway
19
32
Gather With the Earth
20
33
Suburbs
22
34
Cracks
23

>>>Nueva carpeta

35
Soundtrack Reality

De Eenheid

Sampler

24
36
Chopper
25
37
Live
26
38
The Inspectors
27
39
Planes
28

>>>>Nueva carpeta

40
Life Lies

De Eenheid

Sampler

Transmutanderthal

45
41
Distort the Image
48
42
Allow Your Presence
43
43
Crackdown
47
44
Gegen Nazis
44
45
Distort the Image
50
46
Corruption
46
47
The End of the Signal
49

02

48
 ?Folks?

Unknown

Unknown

Ignacio Juan 2

49
Stripped
50
Grunge Core
51
The Nets
52
Same Old Stories
53
Swinging Around An Object
54
Same Old Stories
55
Swindle
56
Cat Shines
57
Rapid Fast
58
The Knobs

04

59
Jazzy Encounter

Baby Power

Nadja Pagana Kreativ System Buenos Aires Argentina

CD Reissue

60
Pool
61
Under The Water
62
Bossa
63
Bossa Too You Know
64
Nothing
65
Encounters Closed
66
Endless Minutes
67
Bluff

05

68
Dreaming

Baby Power

Nadja Pagana Kreativ System Buenos Aires Argentina

Cuba Sargent

27
69
Don't Kill
28
70
Real Memories
30
71
Presidents
31

06

72
John Skull

Baby Power

Nadja Pagana Kreativ System Buenos Aires Argentina

38
73
Driving Nets
39
74
Smashing Head
40
75
Relics
41
76
Space
42
77
Who Votes
33
78
Cross
34

07

79
But A Hole In the Ocean

BKYLG

Classic Whitehouse Red In Nairobi Versus Moabit

Disc 8

88
80
The Prize of a Human Brain
89
81
Pensamiento Abstracto
90
82
Un Farol y Media Luna en Estambul
91
83
Crimenes Pasionales
92
84
Querelle
93
85
Manden
94
86
Mudos Lugartenientes y Canibales Hambrientos
95
87
Los Rockets
96
88
Manzana de las Sombras
97
89
Extasis 20
98
90
Ojos de Cleopatra
99
91
Tubos Llenos de Oxido
100
92
Sombras en la Oscuridad
101
93
Etarra
109
94
Charm
102

08

95
Yo Te Espero

Baby Power

Nadja Pagana Kreativ System Buenos Aires Argentina

1
96
Pues Nada
2
97
Ice
3
98
Cucu
4